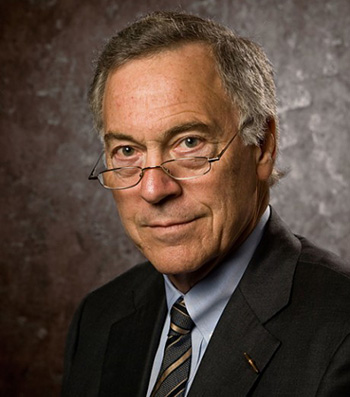 Northern Triangle is biggest source of illegal immigration into US and transit point for cocaine
Five months ago, in a rare display of inter-American fraternity, US vice-president Mike Pence told a gathering of Central American leaders in Miami: "Your success is our success."
Those words have since turned sour as part of the region has descended into turmoil.
This week Honduras, the country that inspired the phrase "banana republic", has been convulsed by a disputed election and allegations of voter fraud.
In neighbouring Guatemala, comedian-turned-president Jimmy Morales has tried to throw out a UN-backed anti-corruption agency body whose investigations had helped put a former chief of state in jail.
Meanwhile, El Salvador has been suffering from the world's highest homicide rates, despite the authorities' "iron-fist" attempts to crush street gangs.
The three countries, which make up the so-called Northern Triangle of Central America, are all poor and small. But they are strategically significant, since they are the biggest source of illegal immigration into the US — a huge issue for President Donald Trump — as well as an important transit point for cocaine smuggled up from South America.
Mr Trump has tried to slash the US's annual $750m aid to the three countries. Four months into his term, the US president proposed reducing financial support to Guatemala by 40 per cent and cutting funding for El Salvador and Honduras by about a third apiece, although Congress later blocked the idea.
"From the US administration and conservatives' perspective, we have poured billions into governments [in the region] in the last 10-20 years to build their economies and politics and what has it gotten us? A migrant crisis in the US," said Mike Allison, a political-science professor at the University of Scranton and Central America expert.
The Northern Triangle was the source of nearly 200,000 migrants apprehended on the border in the year to October 2016. Although immigration is at a half-century low, it has been rising every month since April, said Adam Isacson of the Washington Office on Latin America, a think-tank. "If it was just cocaine . . . you would never have had a $700m aid package," he added.
The flows of people can surge rapidly. Three years ago, as many as 10,000 unaccompanied children from the three countries were picked up every month at the US border in what ballooned into a major humanitarian crisis.
The latest drama in Honduras, where security forces have fired tear gas on protesters, could produce the very migrant crisis that the US wants to avoid.
President Juan Orlando Hernández, who has worked closely with John Kelly, previously Mr Trump's Homeland Security secretary and now White House chief of staff, warned in June that "a convulsing Central America, faced with a lack of opportunities and with violence, is a tremendous risk for the United States".
This week, after a mysterious delay in counting votes in Sunday's presidential election, Mr Hernandez's political foes have accused him of stooping to fraud to steal a second term in office, although the electoral authorities insist there has been no meddling in the process.
Presidential re-election is highly contentious in the country; in 2009, Mr Hernández himself backed a coup against one of his predecessors who sought to change the constitution to stay in office.
Whether the US is partly responsible, an equal or greater share of the blame lies with the [local] economic and political elites who have no interest whatsoever in developing democratic political and economic systems

Mike Allison, political-science professor at the University of Scranton
"There was a wave of instability after the coup . . . If the government implodes again, we are going to see more migration," Mr Isaacson said.
At present Mr Hernández's opponent, former TV show host Salvador Nasralla, shows no signs of backing down, vowing to hold mass protests against the election result. The Honduran security forces — which received $17.3m this year from the US — are likely to play a crucial role.
Meanwhile, because of the Trump administration's slowness in filling diplomatic posts, the US has no ambassador in Tegucigalpa or assistant secretary for Latin America — the top American diplomat for the region.
The region still bears many marks of past US interventions. In the Reagan years, the White House saw itself as embroiled in a battle to prevent Soviet influence in Central America and the western hemisphere as a whole. Honduras served as a staging post for US-backed rebels against Nicaragua's leftist government, while the Reagan administration also supported conservatives in El Salvador and Guatemala's own civil wars.
But Central America's problems did not begin or end with Washington. "Whether the US is partly responsible, an equal or greater share of the blame lies with the [local] economic and political elites who have no interest whatsoever in developing democratic political and economic systems," Mr Allison said.
Source: https://www.ft.com/