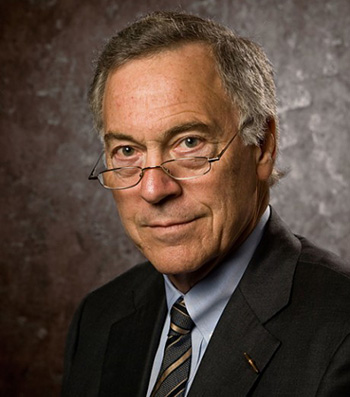 Along with thousands of legitimate Venezuelan asylum-seekers, now even those aligned with the Chavista regime are seeking asylum.  There's a new case in Canada.
Ralenis Tovar, the Venezuelan criminal court judge who signed the arrest warrant of Leopoldo Lopez, now wants asylum in Canada.  The man she signed the arrest warrant for was a popular dissident leader who was thrown in jail without trial in 2014 after being blamed for violent protests.  He spent three years in mostly solitary confinement as a result of her failure to speak out.  Tovar admitted she knew he was innocent but signed the arrest warrant anyway because she said Chavista goons made her do it, threatening her with the grim fate of another judge who resisted Chavista orders.
It's an interesting case study of how the little things a regime gets away with, such as the grim fate of the first judge, leads to a chain reaction with the next judge – the one the regime wants something from.  Yet she was in a position of power when she signed the warrant, so now that the country has turned into a hellhole because of it, she doesn't like the result.
To the Canadian press, she has a sympathetic case.
Out on Twitter, however, ordinary Venezuelans are not happy about it.
La juez Ralenis Tovar Guillén, otra que le vendió su alma al diablo!! #ProhibidoOlvidar pic.twitter.com/pqjXhFGNoM

— Ingrid Santiago (@IngridSantiagoT) June 6, 2014
Translation: "Another one who sold her soul to the devil."
Día del abogado: Pregunto si Juez Ralenis Tovar y Adriana López tendrán desfachatez d celebrar luego d atropellar a Leopoldo y estudiantes?

— Vp MARCANO (@MarcanoVp) June 23, 2014
Rough translation: "Day of the Lawyer: Will Judge Ralenis Tovar and Adriana Lopez have the impertinence to celebrate the eventual victory of Leopoldo and the students?"
Juez: Ralenis Tovar Guillen RT @ElUniversal: Ordenan a Inteligencia Militar capturar a Carlos Vecchio #Venezuela http://t.co/gKToCOtZhT

— EDGAR URRUTIA (@elbodega) February 28, 2014
Rough translation: "Judge Ralenis Tovar also ordered military intelligence to capture Carlos Vecchio" (another dissident and ally of Lopez).
#19NOV "TRAS EL ASESINATO DE OTRO JUEZ INVOLUCRADO" ¡LA EXJUEZA -RALENIS TOVAR- QUIEN FIRMARA -OBLIGADA- LA DETENCION CONTRA LEOPOLDO LOPEZ: HUYO A CANADA POR SENTIRSE AMENAZADA! -JUSTICIA NARCO/CASTRISTA- pic.twitter.com/qVqVku9hjD

— @linaed09 (@linaed09) November 19, 2017
Rough translation: "The ex-Judge Ralenis Tovar who signed the arrest warrant against Leopoldo Lopez, is going to Canada because she feels threatened. Justice Narco/Castrista!"
La jueza Ralenis Tovar quién firmó detención d Leopoldo pide asilo en Canadá x miedo al régimen xq el juez q ratificó la condena lo mataron y ella corría el mismo peligro.El gbno le pagó muy bien a esta corrupta

— oleyra monsalve (@oleyram) November 23, 2017
Rough translation: "The Judge Ralenis who signed the detention warrant against Leopoldo asks asylum in Canada out of fear of the regime, exactly as she ratified the orders to kill, and now she claims the same danger. The government paid this corrupt one very well."
Here's the thing: The time to have asked for asylum was when the Chavistas put the Lopez warrant in front of her and told her sign the warrant or else.  Instead of saying no and asking for political asylum then, when she would have had a valid case, she signed instead, took the bonuses, and went her merry way while Lopez rotted in prison.  Perhaps she thought the crocodile she was feeding by signing that warrant would eat her last.  Now she's got problems, and like thousands of other Venezuelans, she wants out.
Now the average Venezuelan has been so economically ruined that he cannot afford a plane ticket out of that hellhole, and if he is lucky, he will make it to Trinidad or Colombia.  It's rather hard to be sympathetic to the idea of this person living it up in Canada while ordinary Venezuelans continue to suffer.
It's also suspicious that she isn't asking for asylum in the U.S., where 14,000-plus Venezuelans have gotten asylum this year, topping the charts for U.S. asylum-seekers, as they are in Spain, too.  Just this week, the mayor of Caracas, Antonio Ledezma, a bona fide dissident, fled to Spain for asylum, which shows how strong the exodus has become.  The people and their leaders are fleeing, and now a few rats are following.  Yet somehow, Tovar didn't want to ask the U.S. or the Spaniards for asylum.  Might that be because Canada is where the soggy-headed lefties live?
Maybe she ought to be forced to lie in the bed she made in Venezuela.  Or if she is really a person in danger, which she may well be, perhaps she ought to be shipped to some second hellhole, like Haiti, to wait it out.  Asylum should be reserved for those who have displayed some kind of courage and fortitude – not people who aided and abetted the ruin of the regime in the first place.
Source: http://www.americanthinker.com/